Blend a small amount of organic fiber into caramic fiber bulk,using fiberglass filament as the core.we can add stainless steel wire or FeCrAl wire as the reinforced material.The yarn which added with metal wire can still have super tensile strength in high temperature atmosphere.The yarn can be used to weave cloth,tape,sleeve,rope and many other high performance refractory textile.
■Characteristics
○Excellent abilities of heat resistance and thermal insulation.
○Strong tensile strength.
○Easy to be processed.
■Applications
○Used in the production of ceramic fiber cloth,tape, rope,sleeve and many other refractory textiles.
Specification range
Standard Spec
Fineness(Tex)

525、630、780、830、1000、2250

Reinforced materials

·Glass fiber

·Glass fiber+stainless steel wire

·Glass fiber + Fe-Cr-Al alloy wire
Scan the QR code to read on your phone
We could not find any corresponding parameters, please add them to the properties table
Beijing Tianxing Ceramic Fiber Composite Materials Corp.
ADD:Room 310,Building No.1, No.2 Jinyuan Road,Economic Development Zone,Daxing District, Beijing,102628, China
Email:ceramict@cei.cn
Website:www.ceramic-tx.com.cn
Tel: +86-10-60251417 (International)
010-60253762(Domestic) / 010-60242294(Domestic)
Fax: +86-10-60253710
Factory Add.:Nanmeng Town, Bazhou City, Hebei Province, China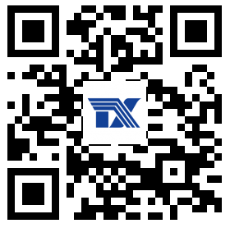 Copyright © 2019 Beijing Tianxing Ceramic Fiber Composite Materials Corp.