Ceramic Blanket Core Rope With Glassfiber Yarn Or Ceramic Fiber Yarn Mesh
※Different kinds of yarn, such as glass fiber yarn and ceramic fiber yarn, can be used to make the mesh.
■Characteristics
○Excellent qualities of heat resistance and thermal insulation.
○Stay twisted and the cutting area is not easy to loose.
○Soft,light weight.
○Easy to be processed.
■Applications
○Thermal insulation and sealing in gaps and narrow spaces.
○Wick,rope core.
Specification Range
| | |
| --- | --- |
| Diameter(mm) | 12~150 |
| Classification temperature(℃) | 1260 |
Scan the QR code to read on your phone
We could not find any corresponding parameters, please add them to the properties table
Beijing Tianxing Ceramic Fiber Composite Materials Corp.
ADD:Room 310,Building No.1, No.2 Jinyuan Road,Economic Development Zone,Daxing District, Beijing,102628, China
Email:ceramict@cei.cn
Website:www.ceramic-tx.com.cn
Tel: +86-10-60251417 (International)
010-60253762(Domestic) / 010-60242294(Domestic)
Fax: +86-10-60253710
Factory Add.:Nanmeng Town, Bazhou City, Hebei Province, China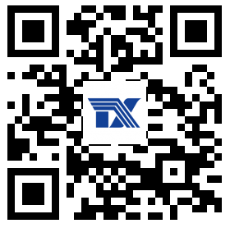 Copyright © 2019 Beijing Tianxing Ceramic Fiber Composite Materials Corp.