Fiberglass Needled Mat kind of products which first cut the fiberglass strand to the certain length, and then proceed with devillicate, needle.
■Characteristics
○advanced air cleaning, thermal insulation material
○High temperature resistant, good thermal insulation performance, good sound absorption, advanced exhaust gas purity efficiency.
■Applications
○Widely use in the fields like electro machinery, metallurgy, oil, chemical, coal, building and communication.
○Used as the interlayer thermal insulation materials and sound-absorption materials for the vehicle, vessel, and train.
○It is the ideal material for exhaust gas purification for vehicle and motor bicycle.
Specification Range
| | |
| --- | --- |
| Width(mm) | 1000mm, 1500mm |
| Thickness(mm) | 3-25mm |
| Maximum temperature(℃) | 600 |
Scan the QR code to read on your phone
We could not find any corresponding parameters, please add them to the properties table
Beijing Tianxing Ceramic Fiber Composite Materials Corp.
ADD:Room 310,Building No.1, No.2 Jinyuan Road,Economic Development Zone,Daxing District, Beijing,102628, China
Email:ceramict@cei.cn
Website:www.ceramic-tx.com.cn
Tel: +86-10-60251417 (International)
010-60253762(Domestic) / 010-60242294(Domestic)
Fax: +86-10-60253710
Factory Add.:Nanmeng Town, Bazhou City, Hebei Province, China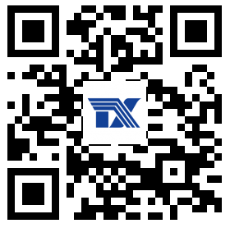 Copyright © 2019 Beijing Tianxing Ceramic Fiber Composite Materials Corp.