With ceramic fiber blanket as the core, the surface layer is sewn with silica coated glass fiber cloth and glass fiber blanket to form high temperature resistant products.
※Can be made according to the size and shape required by customers.
Maximum temperature: 600 ℃
Standard specification: 50mm × 50mm -200mm × 200mm
■Characters
○Excellent qualities of high temperature resistance and thermal insulation,low thermal conductivity.
■Applications
○Sealing of industrial furnace door, coke oven, boiler and chimney door.
Scan the QR code to read on your phone
We could not find any corresponding parameters, please add them to the properties table
Beijing Tianxing Ceramic Fiber Composite Materials Corp.
ADD:Room 310,Building No.1, No.2 Jinyuan Road,Economic Development Zone,Daxing District, Beijing,102628, China
Email:ceramict@cei.cn
Website:www.ceramic-tx.com.cn
Tel: +86-10-60251417 (International)
010-60253762(Domestic) / 010-60242294(Domestic)
Fax: +86-10-60253710
Factory Add.:Nanmeng Town, Bazhou City, Hebei Province, China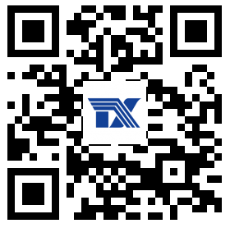 Copyright © 2019 Beijing Tianxing Ceramic Fiber Composite Materials Corp.