The fireproof and fire extinguishing product is made of glass fiber cloth, silica cloth and many other inorganic high temperature resistance fiber cloth ,through the process of
special treatment,which can be used to isolate heat source and flame.
■Characteristics
○Non-flammable, high temperature resistance, electrical insulation.
○Easy to carry, store and use.
○No expiration date, can be reused if there is no damage.
■Applications
○Used in the kitchen, hotel, entertainment place, gas station and other places that are easy to catch fire, to prevent the fire spread or cover the body when escape.
Standard Specification
| | |
| --- | --- |
| Size | Length×Width |
| Small size | 1m×1m |
| Large size | 1.5m×1.5m |
Scan the QR code to read on your phone
We could not find any corresponding parameters, please add them to the properties table
Beijing Tianxing Ceramic Fiber Composite Materials Corp.
ADD:Room 310,Building No.1, No.2 Jinyuan Road,Economic Development Zone,Daxing District, Beijing,102628, China
Email:ceramict@cei.cn
Website:www.ceramic-tx.com.cn
Tel: +86-10-60251417 (International)
010-60253762(Domestic) / 010-60242294(Domestic)
Fax: +86-10-60253710
Factory Add.:Nanmeng Town, Bazhou City, Hebei Province, China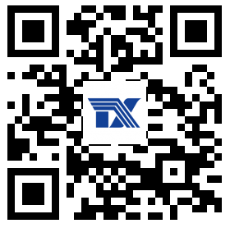 Copyright © 2019 Beijing Tianxing Ceramic Fiber Composite Materials Corp.