Silica fiber texturized cloth
It is a high temperature resistant cloth woven with texturized silica fiber yarn. The thickness of traditional silica fiber cloth is mostly less than 1 mm, while the thickness of this product can reach to 6 mm.The SiO2 content is more than 95%,its softening point can nearly reach to 1700℃,it can be used in high temperature environment below 1000 ℃ for a long time. The thickness can reach 4mm.
■Characteristics
○High temperature resistance,thermal insulation,low thermal conductivity.
○Soft, thick, light.
■Applications
○Thermal insulation and heat preservation in all kinds of mechanical equipment and external pipelines.
○Can be made into welding cloth,fireproof curtain, fireproof clothing, fireproof glove,fireproof shoe cover, heat preservation cover,heat preservation quilt,etc.
Specification Range
| | |
| --- | --- |
| Width(mm) | 300~1500 |
| Thickness(mm) | 1.6~4 |
| Standard length(m) | 30 |
| Maximum temperature(℃) | 1000 |
Standard length
Thickness×Width×Length
2mm×1000mm×30m
3mm×1000mm×30m
5mm×1000mm×20m
6mm×1000mm×20m
Scan the QR code to read on your phone
We could not find any corresponding parameters, please add them to the properties table
Beijing Tianxing Ceramic Fiber Composite Materials Corp.
ADD:Room 310,Building No.1, No.2 Jinyuan Road,Economic Development Zone,Daxing District, Beijing,102628, China
Email:ceramict@cei.cn
Website:www.ceramic-tx.com.cn
Tel: +86-10-60251417 (International)
010-60253762(Domestic) / 010-60242294(Domestic)
Fax: +86-10-60253710
Factory Add.:Nanmeng Town, Bazhou City, Hebei Province, China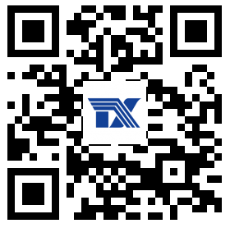 Copyright © 2019 Beijing Tianxing Ceramic Fiber Composite Materials Corp.